Mitsubishi Advanced Safety Features
Most Sioux Falls drivers know about the peace of mind that comes along with owning a Mitsubishi vehicle. From the extensive warranty coverage to emergency roadside assistance, your investment is always being well protected. But how about behind the wheel? While all SUV models can be equipped with available, Super All-Wheel Control (S-AWC), every Mitsubishi vehicle has a healthy list of standard and available safety features and driver-assist technologies to help keep South Dakota roadways collision-free. Join Vern Eide Mitsubishi as we explore all of the active safety features, passive safety features, and driver-assist features that Mitsubishi has to offer.
Mitsubishi Driver-Assist Technology
Mitsubishi Forward Collision Mitigation
Driver-Assist Technology
Mitsubishi's Forward Collision Mitigation with Pedestrian Detection System helps to determine if a frontal collision with a vehicle or pedestrian is probable. If so, the system gets your attention with audible and visual alerts and applies the brakes in the unlikely event that you may get into an accident.
Mitsubishi Lane Departure Warning
Driver-Assist Technology
Mitsubishi's Lane Departure Warning (LDW) system uses onboard cameras to monitor lane position in front of the vehicle and warn you with audible and visual alerts if it detects the vehicle leaving its lane unintentionally.

Mitsubishi Adaptive Cruise Control
Driver-Assist Technology
Mitsubishi's Adaptive Cruise Control (ACC) uses radar technology to judge distances between you and the vehicle ahead, helping you maintain a safe driving interval. If the car moves out of your lane or goes beyond your set speed, the system will resume your set speed.

Mitsubishi Blind Spot Warning
Driver-Assist Technology
Mitsubishi's Blind Spot Warning and Lane Change Assist systems give you another set of eyes. When a vehicle in your blind spot is traveling at the same speed or faster than you, this available feature activates a warning light in the appropriate side mirror. If your turn signal is on, you'll also receive audible beeps to let you know it's unsafe to change lanes.

Mitsubishi Rear Cross Traffic Alert
Driver-Assist Technology
If you're at risk of a rear or side collision, the Rear Cross Traffic Alert system flashes warning lights on both side mirrors and at the rear of your vehicle. It also sounds an alert and flags a warning message on your multi-information color display.
Mitsubishi Passive Safety Features
RISE Body Construction
Passive Safety Feature
Mitsubishi's Reinforced Impact Safety Evolution (RISE) body utilizes crumple zones that route and absorb energy during high-impact collisions. Reinforcements at key body points complement its side-impact door beams, giving every Mitsubishi vehicle a stable, secure base.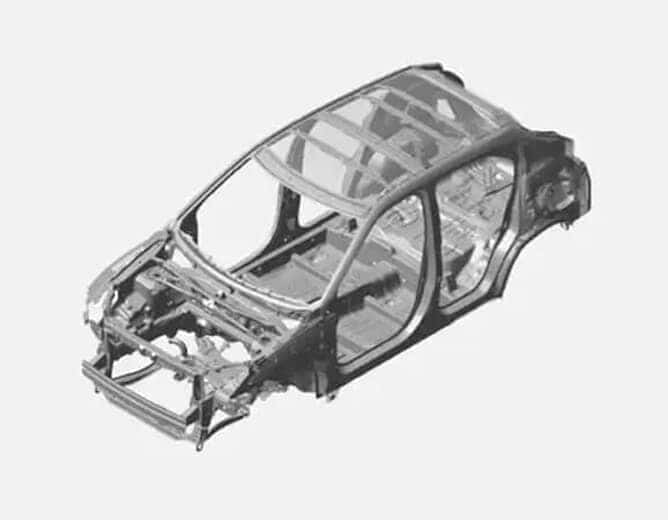 Mitsubishi Active Safety Features

Rearview Camera
Active Safety Feature
When you shift into reverse, the standard rearview camera system provides a wide-angle view behind the vehicle to help you safely back out of your driveway or squeeze into a tight downtown Sioux Falls parking spot.

Rain-Sensing Wipers
Active Safety Feature
Keep your hands on the steering wheel during Sioux Falls' everchanging weather with rain-sensing windshield wipers. Activating at the first drop of rain, the wipers adjust to match the frequency of rainfall so you can continue to focus on the road ahead.
LED Light Profile
Active Safety Feature
Helping South Dakota drivers get a clearer view of the road ahead, LED daytime running lights and fog lights will help you see (and be seen) during instances of snow, rain, and fog. Stand out even more with LED headlights that offer unique style and increased visibility.
Auto High Beam
Active Safety Feature
Automatic high beam headlights detect oncoming vehicles as well as the vehicles ahead of you and automatically switch between high and low beam when you approach other drivers to help reduce glare from your vehicle.