New Mitsubishi Outlander PHEV for Sale in Sioux Falls, SD
If shopping for a Mitsubishi Outlander PHEV for sale in Sioux Falls, SD, you're most likely already aware of its many benefits. Not only is the Outlander PHEV loaded with standard safety technologies such as Lane Departure Warning, Forward Collision Mitigation, and Blind Spot Warning with Lane Change Assist, but this SUV also comes standard equipped with Mitsubishi's groundbreaking all-wheel drive system, Super All-Wheel Control (S-AWC) for added confidence during those unpredictable South Dakota winters. And of course, like every Mitsubishi vehicle, the Outlander PHEV is backed by one of the best powertrain warranties in the industry.
New Mitsubishi Outlander PHEV Specs
The Outlander PHEV takes performance to its highest level as the only plug-in hybrid in the Mitsubishi SUV lineup. Paired to the aforementioned S-AWC drivetrain is a 2.4-liter MIVEC gas engine and electric motor for an impressive blend of power and efficiency. Below is a breakdown of the Mitsubishi Outlander PHEV specs, including its electric range, miles per gallon (MPG), and towing capacity.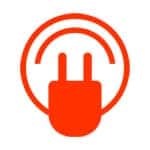 Outlander PHEV Electric Range
While the Mitsubishi Outlander PHEV has a total, EPA-estimated driving range of 320 miles, in EV mode the plug-in hybrid has an electric range of 24 miles, allowing most Sioux Falls drivers to make their daily commute without the need for gasoline.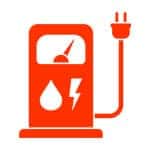 Outlander PHEV MPG
Using gasoline only, the Mitsubishi Outlander PHEV achieves 24 MPG combined city/highway. But when utilizing both electric and gasoline, the Outlander PHEV skyrockets to an astounding 74 MPGe combined fuel economy.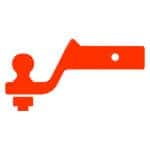 Outlander PHEV Towing
Whether you're moving a grand piano or towing your favorite outdoor vehicle, this plug-in hybrid comes ready to play. When properly equipped, the Mitsubishi Outlander PHEV can tow up to 1,500 pounds, giving South Dakota drivers all the power they need.
New Mitsubishi Outlander PHEV Specials in Sioux Falls, SD
You can find the Outlander PHEV for sale right now at Vern Eide Mitsubishi in Sioux Falls, but did you also know our dealership has both local offers and national incentives for the Mitsubishi Outlander PHEV? Click here to shop Mitsubishi Outlander PHEV specials in the Sioux Falls area.