What We Know About the 2022 Mitsubishi Outlander So Far
Limited 2022 Mitsubishi Outlander Specs and Details
The upcoming 2022 Outlander is one of the most highly-anticipated Mitsubishi releases in recent memory and with limited information from the auto manufacturer thus far, speculation is running rampant among auto enthusiasts in Sioux Falls. Proud Japanese origins and a storied rally heritage are what Mitsubishi stands for, and the 2022 Outlander has been created with these ideals in mind taking inspiration from the Japanese term "I-Fu-Do-Do," meaning majestic and authentic. With limited details currently available for the 2022 Outlander, the team at Vern Eide Mitsubishi in Sioux Falls is here to help fill in the blanks. Here is what we know so far about the newest Mitsubishi SUV model.
Next Generation Outlander Exterior
The Engelberg Tourer Concept
Mitsubishi Motors states the 2022 Outlander's design will pave the way for future Mitsubishi models headlined by a new generation Dynamic Shield design and bold styling cues. According to MotorTrend, the 2022 Outlander bears a close resemblance to the Engelberg Tourer Concept that made its debut in 2019 at a Geneva automotive event. While Allcarnews leaked a couple of 2022 Mitsubishi Outlander photos via Twitter back in early December 2020, the automotive company Kolesa went one step further and created renderings for the all-new Outlander. With the Engelberg Tourer Concept as its blueprint, the 2022 Mitsubishi Outlander will abandon its car-influenced shape for a more truck-like appearance.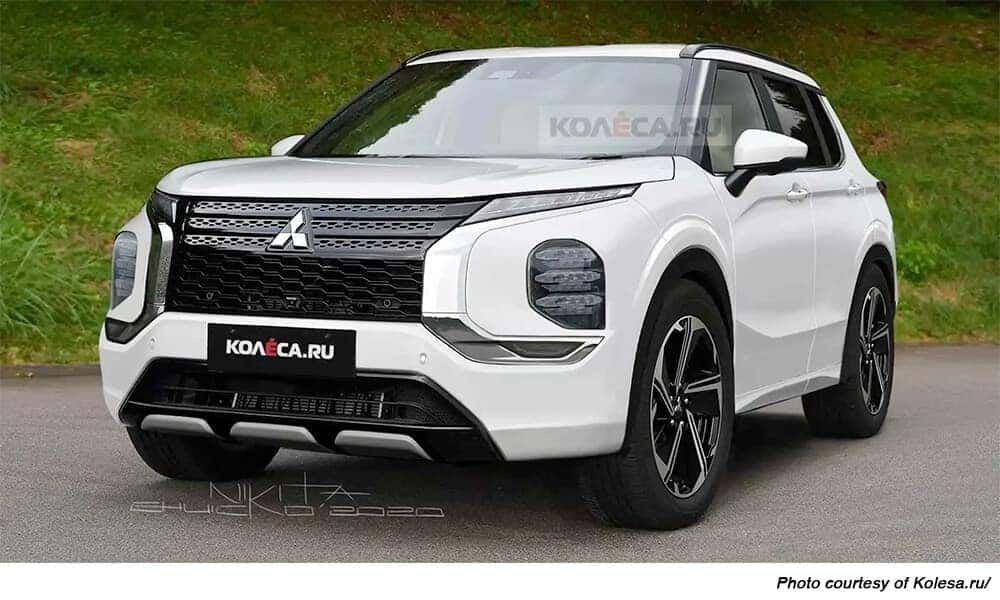 2022 Mitsubishi Outlander Release Date
When can we expect the 2022 Mitsubishi Outlander for sale in Sioux Falls?
Although there is no set release date for the 2022 Mitsubishi Outlander, the much-anticipated SUV will make its global debut in February of 2021. The staff at Vern Eide Mitsubishi expects you will find the 2022 Outlander for sale in Sioux Falls during the second half of this year. In the meantime, if you have any questions about the upcoming release of the 2022 Mitsubishi Outlander you can call (605) 307-5212, utilize the online contact form, or visit our Sioux Falls dealership.