Teen Driving Safety Program
It seems like only yesterday you were taking the training wheels off little Timmy or Tammy's bicycle. Now you're handing over the keys to the family car. This can be a scary time! Especially when according to the U.S. Department of Transportation and National Highway Traffic Safety Administration (NHTSA) there were 3,255 teen drivers involved in fatal crashes in 2017.1 This statistic isn't meant to alarm you, rather, it's to stress the importance of having a teen driving safety program.
While driver's education is mandatory before your teenager gets their driver's license, the minimum required hours might not be enough to prepare them for the road ahead. We call it a driver safety program for teen driving, but really it's a simple set of rules to have in place before your teenager starts using the car. Here are a few topics to discuss with your new driver:
Wear your seatbelt at all times (passengers, too!)
Keep a clean windshield
Put your smartphone away (distracted driving)
Obey the speed limit
Avoid drowsy driving
Limit the number of passengers (more distracted driving)
Address the dangers of drinking and driving
The key is to start the conversation early with your teenage driver and if you aren't already, be a good role model on the road so they know what a responsible driver looks like. Once you've established your own driver safety program put it down in writing so they know the rules and consequences for breaking them.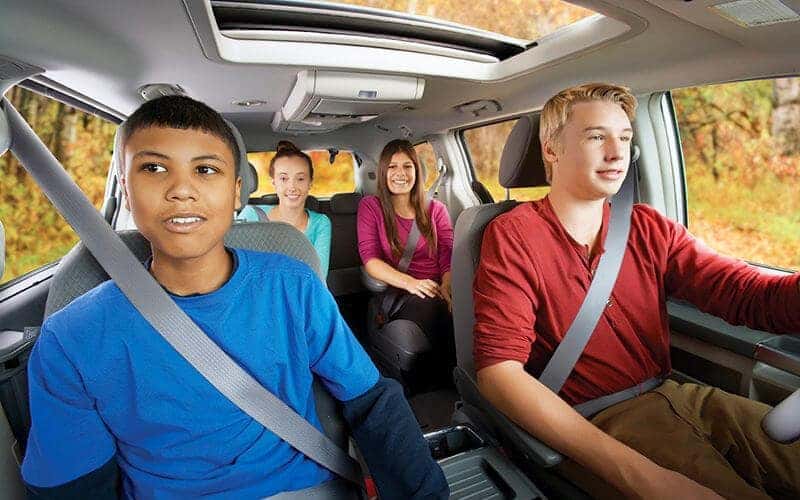 What Are the Safest Cars for Teenage Drivers?
The Insurance Institute for Highway Safety (IIHS) is a nonprofit, independent organization that uses scientific data to reduce the amount of losses (injuries, property damage, death) caused by motor vehicle accidents. According to the IIHS, here are four recommendations when it comes to finding a safe car for teen drivers:
High Safety Ratings: Research any potential car or SUV for your teenager and make sure the vehicle is highly rated by either (or both) the IIHS and National Highway Traffic Safety Administration (NHTSA).
Less Horsepower: Obeying the speed limit is an important key to success for any teen driver. Don't tempt them with a vehicle that can go from zero to 60 in four seconds. Higher speeds can lead to expensive traffic tickets and an increased risk of an accident.
Electronic Stability Control (ESC): Living in South Dakota can present your teenage driver with tricky weather elements. Ensure their new vehicle is equipped with some type of ESC like Mitsubishi's Active Stability Control for additional traction during slippery road conditions.
Bigger Is Safer: An SUV for your new driver might be the way to go. According to the IIHS, a bigger, heavier vehicle protects better in the event of an accident and HLDI analysis of insurance data reveals that teenage drivers are less likely to crash them.
Is the Mitsubishi Outlander Safe for Teen Drivers?
The
Mitsubishi Outlander
is a safe SUV for your teenager for multiple reasons. Although it may be considered a family vehicle because of its three rows of seating and a laundry list of safety features, that doesn't mean you can't share driving duties with your newly-licensed teenager. But most importantly, the 2020 Mitsubishi Outlander earned a 5-Star Overall Vehicle Score from the National Highway Traffic Safety Administration (NHTSA).
2
Below is a list of standard and available safety features for the 2020 Outlander:
Super All-Wheel Control (S-AWC)
Active Stability Control
Hill Start Assist
Rearview Camera
Apple CarPlay® and Android Auto™
Steering Wheel Audio and Phone Controls
Automatic High Beams
Active Stability Control (ASC)
Forward Collision Mitigation with Pedestrian Detection
Lane Departure Warning
Adaptive Cruise Control
Blind Spot Warning with Lane Change Assist and Rear Cross Traffic Alert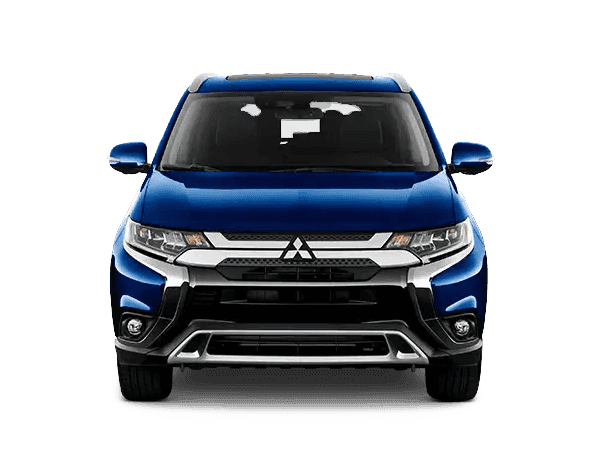 Prepare Your Teenage Driver for the Road
It's a big deal when your teenager gets behind the wheel. All you can do is try your best to prepare them before they hit the road on their own. Have honest discussions, implement some type of safety program they can follow, and find them a safe vehicle to drive. And when that time comes Vern Eide Mitsubishi in Sioux Falls will be happy to help you.