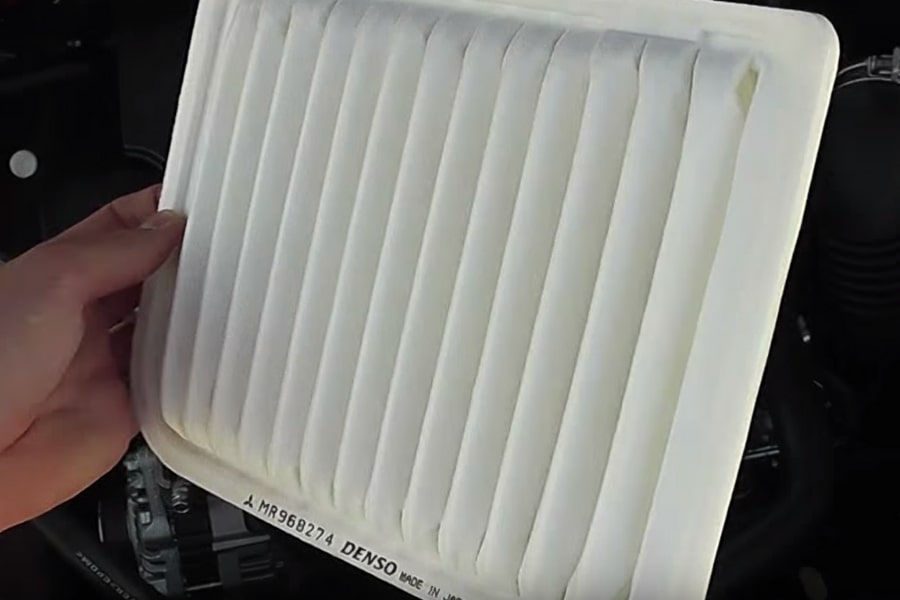 Engine Air Filter
Engine air filters prevent debris from entering the engine and the combustion chamber. If debris can enter your engine, damages and expensive repairs are right around the corner. The only problem with Engine Air Filters is that they won't last forever and will start wearing out as a result of various driving factors like driving in dirty environments, in dust, or on unpaved roads. All engine air filters will wear out as they become clogged with debris. When the engine air filter is clogged, it is no longer able to perform its intended function of cleaning the air properly. When that happens, the engine air filter is not effective and engine parts become unprotected and damaged.
---
Engines Have to Work Harder When the Engine Air Filter is Clogged
A dirty engine air filter will cause your engine to work harder than necessary. The consequence is poor fuel mileage, greater emissions, and power loss. At Vern Eide Mitsubishi, we recommend replacing old engine air filters to avoid placing stress on the engine and other critical parts.
Value of a Good Clean Engine Air Filter
The dirt, grime, and bugs splattered on your vehicle's grill demonstrate the importance of a good engine air filter. The engine air filter protects critical engine parts by removing harmful debris so that your vehicle runs right. The cleaner the filter, the more it allows for maximum airflow. A clogged filter restricts the engine of clean air and will make the engine work harder because it is starved for clean air. When an engine air filter becomes clogged with debris, it should be replaced ASAP.
---
Schedule Mitsubishi Engine Air Filter Replacement Service
At Vern Eide Mitsubishi, we know the importance of a new genuine Mitsubishi approved engine air filter. Make sure that your engine is getting clean air by scheduling a Mitsubishi Engine Air Filter Replacement Service. If your Mitsubishi vehicle has not had an engine air filter replacement service recently, it is important to schedule service today. Every engine air filter service is completed by one of our certified technicians that knows your Mitsubishi vehicle better than anyone else.