Mitsubishi Hybrid Models and Electric Cars
The staff here at Vern Eide Mitsubishi in Sioux Falls is familiar with the automaker's years of innovation, but for those may not know, our dealership would like to educate South Dakota drivers about Mitsubishi hybrids. For decades, Mitsubishi has been at the forefront of creating emissions-reducing technologies, electric cars, and hybrid vehicles designed to preserve and sustain the global environment. More recently, with the production of Outlander PHEV, Mitsubishi has focused on Plug-in Hybrid Electric Vehicle technology—pushing the boundaries of what's possible with hybrids.
Mitsubishi Electric Car History
In 2009, the Mitsubishi i-MiEV was introduced to multiple markets worldwide as the very first highway-capable electric car. This unique Mitsubishi electric car made its U.S. debut a short time later, in 2012, under the name Mitsubishi i, and was named "Greenest Vehicle of the Year" by the American Council for an Energy Efficient Economy.
The i-MiEV was named after the technology that helped bring the car to life: Mitsubishi innovative Electric Vehicle (MiEV) technology. The result of four decades of research, MiEV technology is an integrated management system that optimizes the flow of energy throughout the car, distributes incoming energy from the regenerative brakes, and continually regulates the output from the battery. Simply put, MiEV is an automatic co-pilot that ensures all systems are, well, green.
While the Mitsubishi i-MiEV is no longer available in North America, Mitsubishi is proud to continue its sustainability efforts with Outlander PHEV.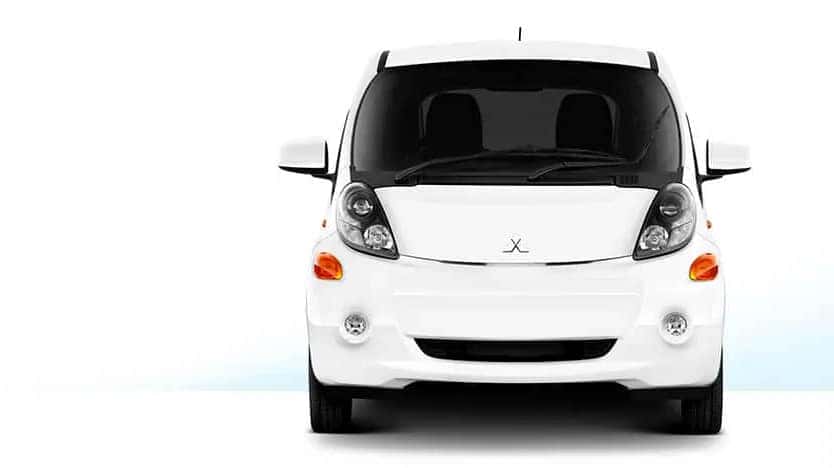 Why Should South Dakota Choose Mitsubishi Electric Cars?
Environment is generally top of mind for most Mitsubishi electric car and hybrid vehicle drivers—and for good reason since they cut emissions significantly—but the lure of electric cars doesn't stop there. Save Money
With fewer fill-ups, tax incentives, and a higher resale value, hybrid and electric cars save you money over time. Instant Torque
With electric drivetrains, there's no need to rev up an engine. Torque is instant. And so is acceleration. Quiet and Smooth
In electric cars—or hybrids running in EV mode—a faint hum replaces engine noises. Talk to passengers in your inside voice. HOV Lane Access
In many states, EVs and hybrids—including Outlander PHEV— qualify for the carpool lane. Enjoy your commute!
The Hybrid SUV That Suits Your Lifestyle
2021 Mitsubishi Outlander PHEV
Outlander PHEV combines power, spaciousness and safety to offer a versatile, eco-friendly SUV. It was also awarded an NCAP Overall Vehicle Score of 5-Stars by the National Highway Traffic Safety Administration.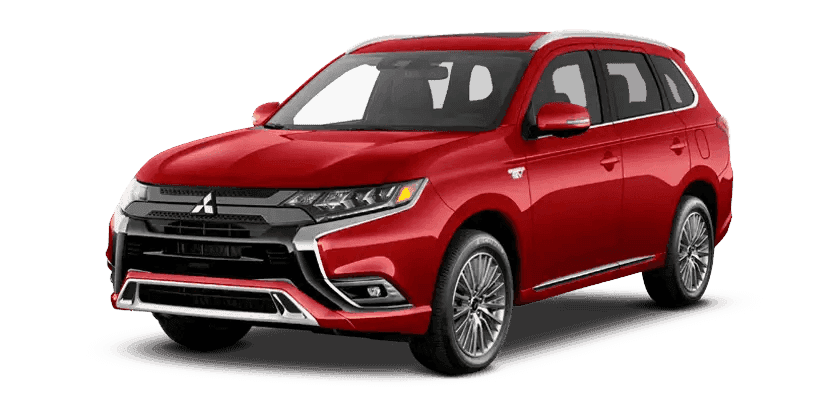 Mitsubishi Hybrid and Electric Driving FAQs
What's the difference between EVs, HEVs and PHEVs?
EVs are 100%-powered by an electric motor, and emit no CO₂ gases. HEVs, or Hybrid Electric Vehicles, have both an electric motor and a traditional engine. Their battery is charged through regenerative breaking. PHEVs—such as the Mitsubishi Outlander PHEV—first utilize the electric battery and tap into the engine when more power is needed. Like electric vehicles, the battery can be recharged by plugging it in.
Are electric cars and hybrid vehicles safe?
Yes! They undergo the same rigorous safety testing as other vehicles, and are often equipped with advanced safety features and technologies. Further, in the event of a serious collision, a circuit breaker will cut all power from the drive battery.
Do electric car batteries need to be replaced?
Batteries in electric or hybrid vehicles are designed to last the lifespan of the vehicle, but battery capacity can be reduced over time, especially if they aren't being properly charged or stored. Mitsubishi provides a 10-year/100,000-mile limited warranty for its Main Drive Lithium-ion battery.
Are the batteries used in electric cars and hybrid vehicles bad for the environment?
No. Made from Lithium-ion—just like the batteries in your laptops and smartphones—electric vehicle batteries are 90% recyclable.