All-Wheel Drive vs. All-Wheel Control
What Is Mitsubishi All-Wheel Control?
The basic understanding of all-wheel drive (AWD) is that it's a drivetrain that equally transfers power to the front and rear wheels all the time. As defined by Edmunds, AWD employs a front, rear, and center differential to provide power to all four wheels of a vehicle. An example of a part-time AWD system would be a vehicle that has a rear-wheel or front-wheel drivetrain, but transfers equal amounts of torque to all four wheels. This is extremely important when seasonal conditions such as rain, snow, or mud are detected.
Mitsubishi All-Wheel Drive Control Features
There are many reasons why to choose a Mitsubishi vehicle, but its All-Wheel Control (AWC) system takes AWD to another level. The focus isn't on the torque between all four wheels, but the control over all four wheels. All-Wheel Control continually monitors the road and intelligently transfers power to the wheels with the most traction to improve handling in the most challenging conditions, including driving on snow or ice. This drivetrain consists of Active Center Differential (ACD), Active Stability Control (ASC), and a new sport anti-lock brake system.
The AWC system was originally introduced in 2001 with the Mitsubishi Evolution VII. Since then, the AWC has continued to evolve into what is now known as S-AWC (Super All-Wheel Control), an intuitive drivetrain that is available on every Mitsubishi SUV model with the exception of the Outlander Sport, which has standard AWC.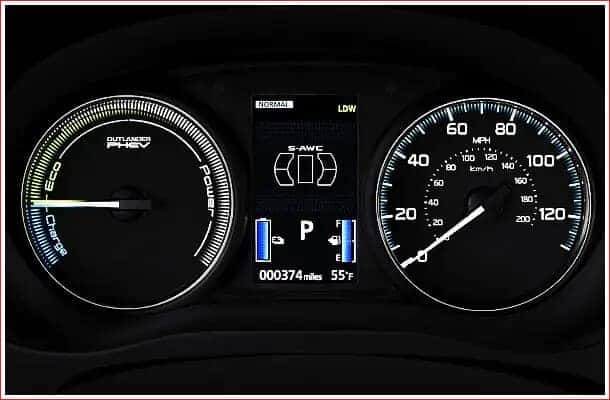 Mitsubishi Safety Features
AWC is part of a suite of safety features that Mitsubishi is constantly improving. Knowing safety is always top of mind, many models include additional features such as a multi-view camera system, Adaptive Cruise Control (ACC), Lane Departure Warning, Forward Collision Mitigation, Blind Spot Warning, Mitsubishi Connect, and more. Each model and trim level offer different features. As you search for safe and reliable cars for sale in Sioux Falls, know you're in good hands with a Mitsubishi.


Mitsubishi S-AWC at Vern Eide
At Vern Eide Mitsubishi in Sioux Falls, the foundation of our customer experience is offering a stress-free, educational buying experience that is fun, fast, and friendly. An environment without the anxieties and hassles of the other dealerships. Our professional finance center always makes it their goal to get you behind the wheel of the vehicle you want at a price you can afford. That means offering qualifiers like no down payments, reasonable monthly payments, and interest rates that won't impinge on your future financial goals. Visit us in person or call (605) 271-9501 today to find your next Mitsubishi.