Regular maintenance completed at correct intervals is important in keeping your vehicle in great shape. Where better to go to keep your vehicle running in tip-top shape than the manufacturer's service department? At Vern Eide Mitsubishi, highly trained professionals with years of experience will use quality factory and aftermarket parts and accessories to keep your vehicle on the road.
Experienced Technicians
Our service technicians at Vern Eide Mitsubishi have many years of experience and have fixed issues both great and small. If you're not sure what's wrong with your vehicle, our technicians will inspect the vehicle, assess the issue, figure out the best solution, and get you going on your way.
Highly Trained
Vern Eide Mitsubishi technicians have gone through countless classes and rigorous training to handle your vehicle's service and maintenance needs. From oil changes and tire mounting to transmission services and braking repairs, we can handle all of it.
Quality Parts
We pride ourselves on using the highest quality manufacturer and aftermarket parts when it comes to repairing your vehicle. You can have peace of mind knowing we'll use the highest quality factory-certified parts where available.
Contact Us
If you want your vehicle taken care of by honest, reliable, well-trained technicians, you need to choose the service department at Vern Eide Mitsubishi. First class service technicians. First class parts and accessories. First class service experience.
Vern Eide Mitsubishi is located at 1500 South Minnesota Avenue in Sioux Falls, SD. Our service department is open 7 a.m. to 6 p.m. Monday through Friday and 8:30 a.m. to 4:30 p.m. Saturday. Please call or request an appointment online to schedule your next service.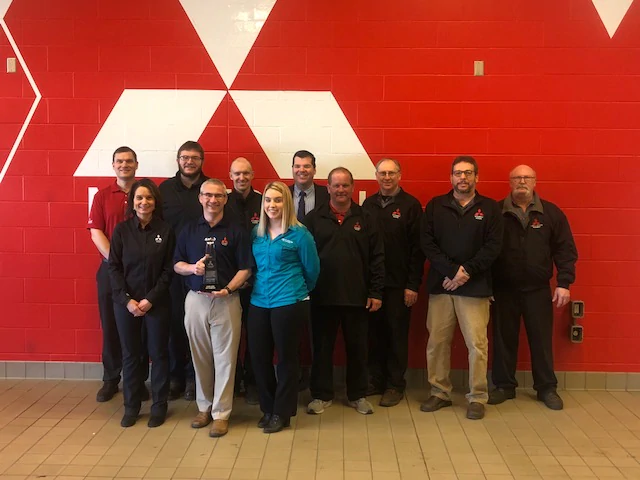 Congratulations to our service team! We received the 2017 Outstanding Performer Customer Satisfaction award from Mitsubishi!